When choosing exterior tiles for your home, it is important to consider the style of your home, as well as the landscaping around it. You want the tiles to complement your home and its surroundings, rather than clash with them.
In this blog, we'll give you some tips on how to choose the perfect exterior tiles for your home.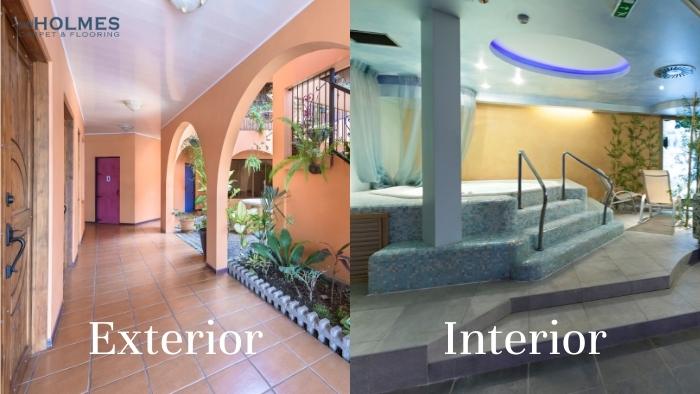 The Difference Between Interior and Exterior Tiles
Indoor tiles are typically smaller and more uniform in size than outdoor tiles. They are also less likely to have a textured surface, which can make them more slippery when wet. Outdoor tiles are larger and more irregular in shape, and they usually have a textured surface to help keep them from slipping.
Additionally, outdoor tiles are more durable than indoor tiles.  They need to be able to withstand extreme temperature changes, as well as exposure to sunlight, rain, and snow.
Exterior Tile Materials
There are a few different materials that exterior tiles can be made from, including ceramic, porcelain, natural stone, and glass. All of these materials have their own unique benefits and drawbacks so it's important to carefully consider both before you make a decision.
Ceramic tiles are the most popular type of tile for both indoor and outdoor use. They are made from clay that has  been fired in a kiln. Many homeowners pick this material because it's affordable, durable, and easy to maintain compared to other available options. However, they are not as strong as porcelain or natural stone tiles.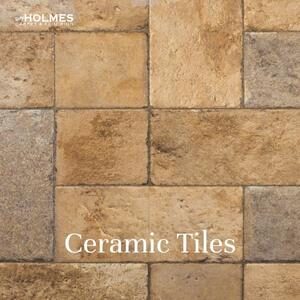 Porcelain tiles are made from a type of clay that is even more refined than the clay used to make ceramic tiles. It is, however, denser and more durable. They are also less likely to absorb water, making them a good choice for areas that may get wet, such as around pools or in bathrooms. They are usually more expensive than ceramic tiles, however.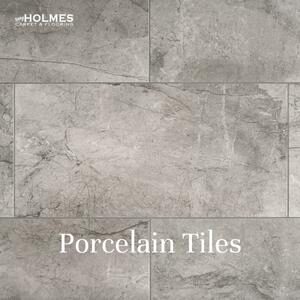 Natural stone tiles are made from, you guessed it, natural stone! Some common types of stone used  to make tiles include marble, granite, slate, and limestone. Stone tiles are very strong and durable. They can also be quite expensive, however, and they may require more maintenance than other types of tile.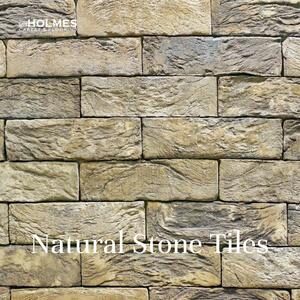 Glass tiles are made from, you guessed it again, glass! Glass tiles have a very sleek and modern look. They are also  very easy to clean. However, they can be quite expensive and they may not be suitable for all areas of the home.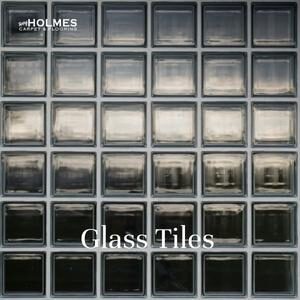 Tips in Choosing the Best Exterior Tiles
Now that you know a little bit more about the different types of exterior tiles, let's move on to some tips for choosing the perfect tile for your home.
Consider the style of your home.
If you have a modern home, you might want to consider using glass or ceramic tiles. If you have a traditional home, natural stone or porcelain tiles would be a better choice.
Consider the climate.
If you live in an area with extreme weather conditions, you'll  want to make sure you choose a tile that can withstand the elements. For example, if you live in an area with a lot of snow, you'll want to make sure the tile you choose is slip-resistant for safety reasons.
Think about maintenance.
If you don't want to spend a lot of time cleaning and maintaining your tiles, then  you'll want to choose a tile that is easy to care for. Glass and ceramic tiles are typically the easiest to maintain.
Consider your budget.
As we mentioned before, some types of tile can be quite expensive. If you're working with a tight budget, then you'll want to choose a more affordable option, such as ceramic  or glass tiles.
Choosing the perfect exterior tile for your home can be a daunting task. But with a little bit of knowledge and guidance, you should be able to find the right tile that complements your home and its surroundings. We hope this blog has been helpful in giving you some ideas on what to look for when choosing exterior tiles. Best of luck!